Picked up a 90' EX500 (Ninja) for about $400.
Has a bad intake valve the po did not want to take the time to fix. So I took it off of his hands. This will give me something to mess around with for a while.
I see street fighter potential in it!!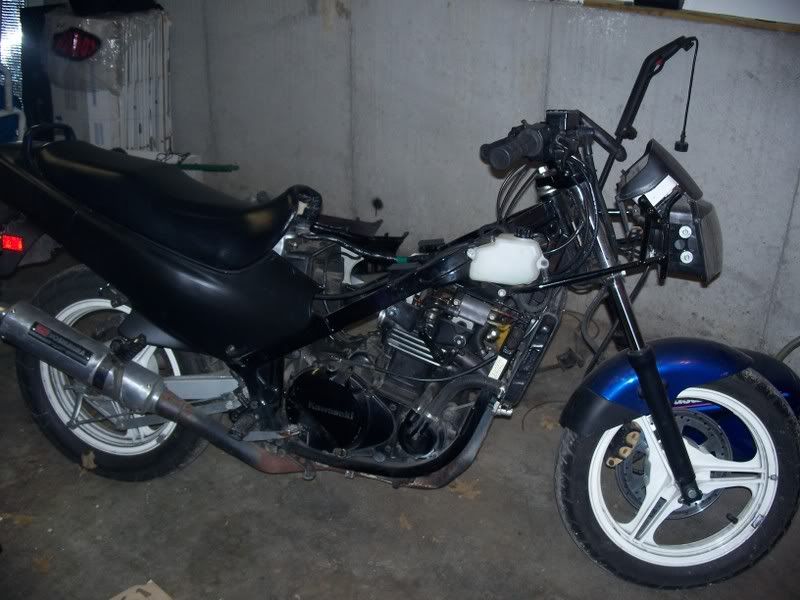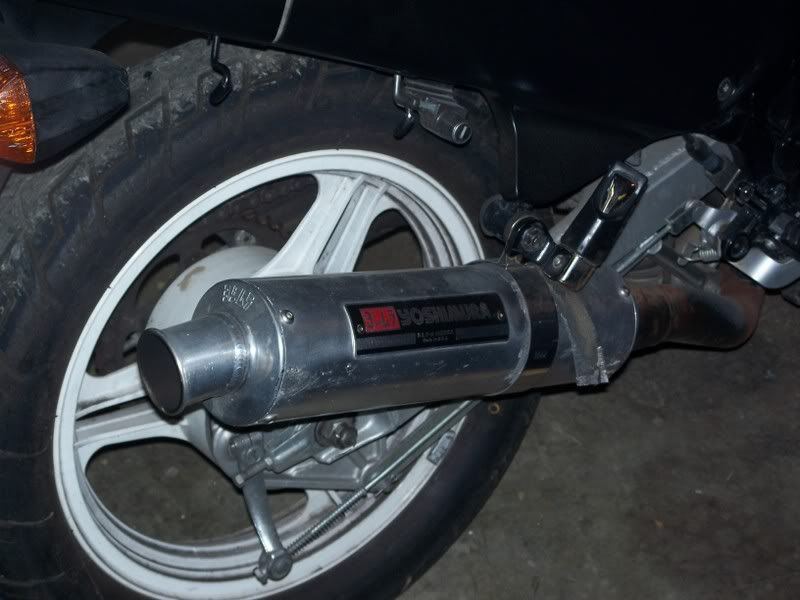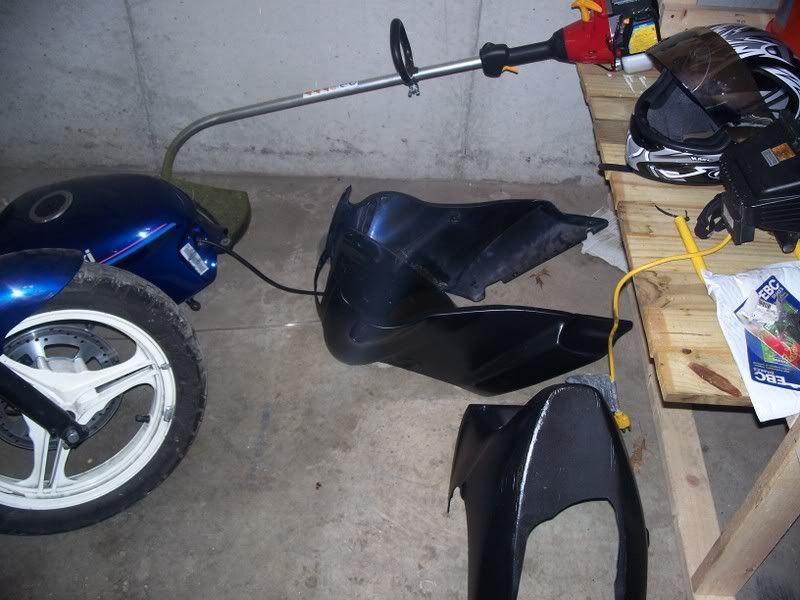 **EDIT** 12/21/07
This will be short and make no sense. I decided to take it back to a stock look.
So I removed the engine from this bike and followed the manual to tare it down. It was a huge PITA to remove the head bolts. I tried two different air compressors, but ended up using a cheater on a ratchet to get them out. I purchased a valve spring compressor off of ebay to change the bent intake valves. This was easy enough to do. I purchased all of my parts through Babbits. Good prices not super quick shipping though.
I ended up stripping one of the oil line bolt holes. A hollow bolt is used to pass oil trough here. So I tired my damnedest to secure it. Though with everything I did, I could not get it to stop leaking oil at the bolt. So I looked around for thread inserts, and found nothing cheap. SO back to eBay, and I find a new cylinder head for $20 bucks! Replaced everything and fire it up!! IT'S ALIVE!!! but sputtering still
The gas tank was one rusty sum'bitch, so i used a 1:1 mix of vinegar, and water to help desolve it. This worked ok, but left some rust. I also replaced the fuel filter with a $3 JC whittny high capacity filter. This really helped with the sputtering at higher RPM.
Plastics were in very bad shape. Many cracks, chips, and shoddy fiberglass repair work done by the PO. I was on a budget with this part, so I spent about $50 on bondo, paint, and clear coat. I sanded the bondo repair and fiberglass repair as bast as I could. Applied the primer, paint and then the top coat. I think it turned out OK. I also used header paint on the exhaust pipe, since it was rusty as well.
I got it all back together last night, and here it is!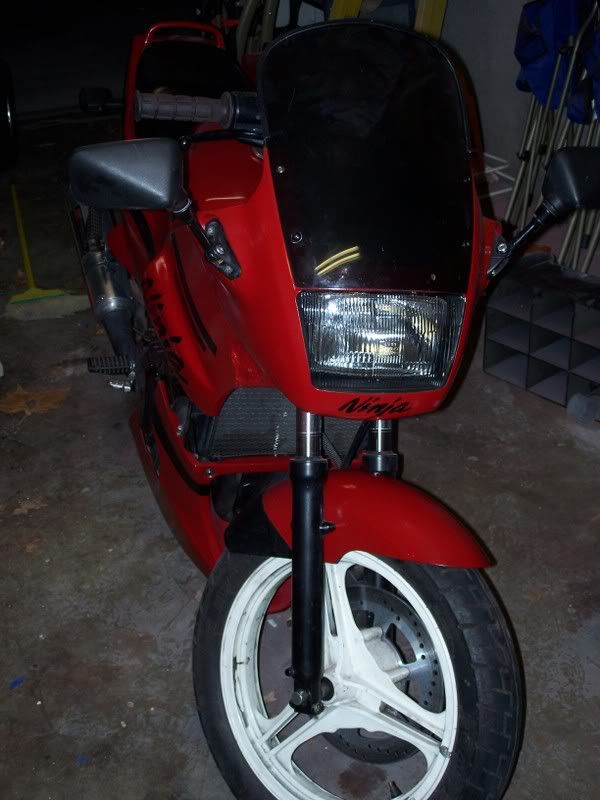 Cost list:
EX500 (XBOX360)
Valves, seals, gaskets ($160)
Tools ($75) I sold the valve compressor for $35
cylinder head, oil line ($40)
various Bolts ($40)
Painting supplies ($50)
Decals ($20)
New battery ($65)
Time (5 months off and on)