So I figured I might as well make a thread specifically for my bike, rather than keep posting in my 'question' threads..
Basically..
Heres my 1995 YZF600 with ~23k on it. I just bought it this past november, 2011.
Here it is, stock, the day I bought It: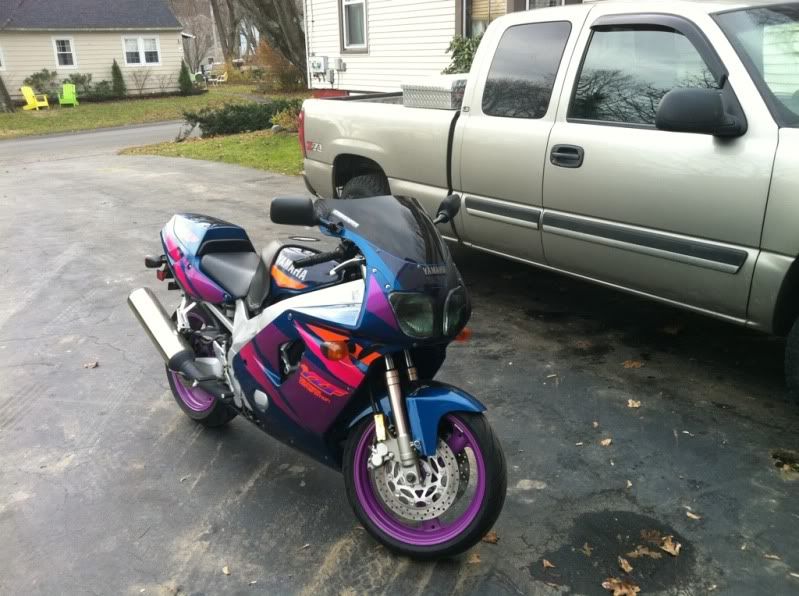 Removed the Bra - cleaned it up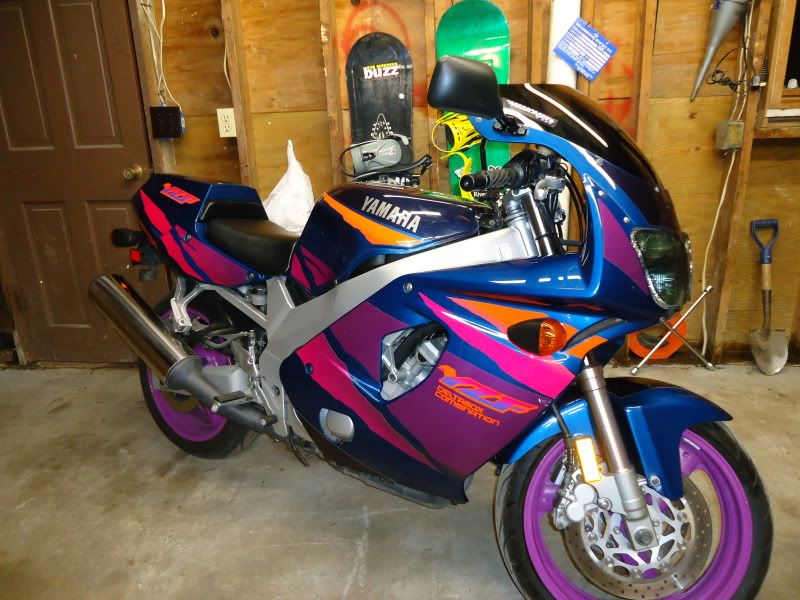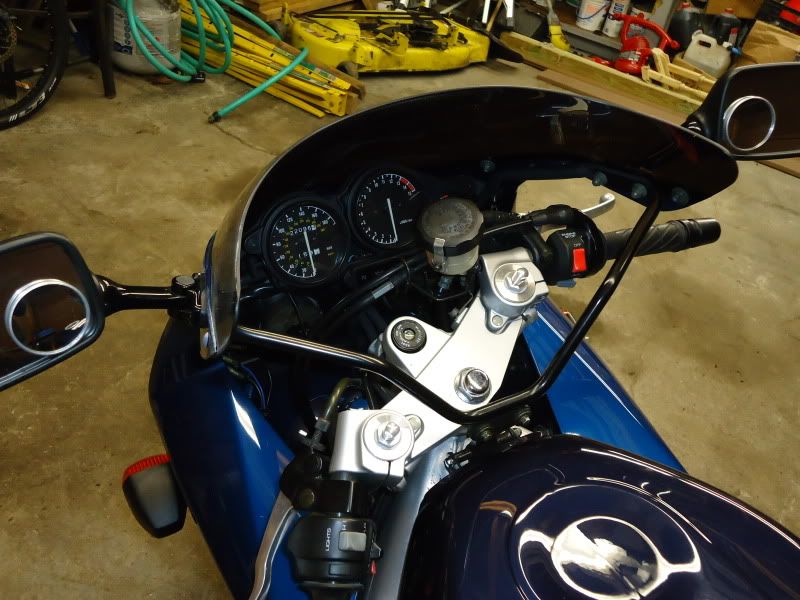 So far, ive installed a D&D Show and go chrome exhaust, Factory Pro Stage 1 Jet kit, and a K&N air filter.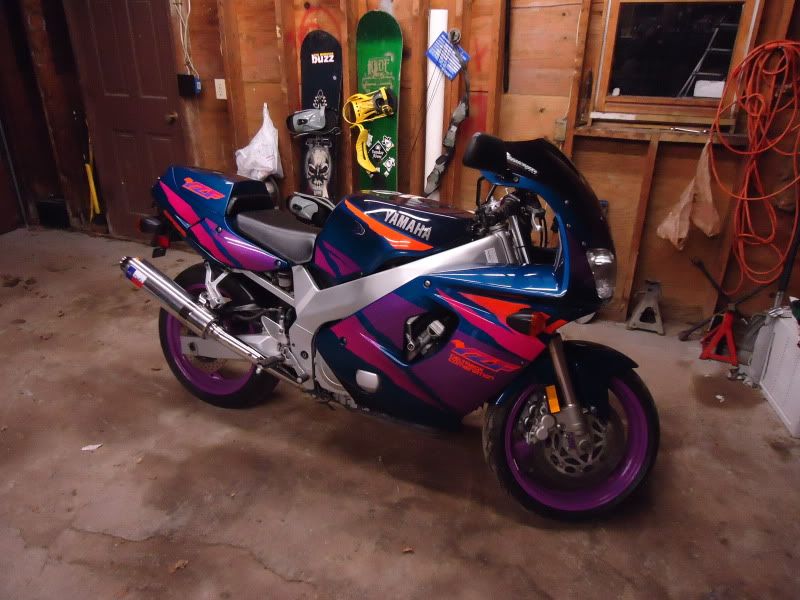 A few of my good friends I ride with are all running slightly newer, FI bikes (CBR600F3, R6, R1, CBR600F4i) so i've been looking to get a little more out of my YZF. I just ordered Dynatek dc 1-2 mini coils, Dynatek 8mm graphite core wires, NGK CR9EIX Iridium Spark Plugs, and an RK racing O-ring chain (blue) with a sprocket kit (14 tooth front) in a 520 kit.
Im not saying this will make the bike keep up with n R1.. but hopefully she will get better gas mileage and run smoother and more efficiently after these changes.
I have yet to do the Relay mod, but I think Ill probably end up doing that at the same time as the install of the Dynatek coils, as im getting sick of pulling the gas tank off. I have it down to under two minutes to pull the tank and airbox
Once the roads clear up ill hook up the Gopro cam and make some vids for you guys!