Ride report:
Day 1
Well after 600+ total miles this was my longest trip I've taken so far on the bike. We left early Friday morning and headed south to Arkansas stopping every hour to fuel and rest a bit. About 15 bikes and 20 people total went on this trip, with ages ranging from 22-65.
We made it to Eureka around 2pm, and I must say it is a very nice place for a tourist trap town! we stayed at a motel called the The Bikers Rest right off of 62hw. I would recommend this to anyone visiting here.
That first day we were all a bit tired from the ride down so we kicked back and down a couple beers. I decided to get out the mini bike and have a little fun.
This was a mistake though! After drinking only three or four beers, I thought I would try a little stunting on it. Needles to say this happened...
http://s73.photobucket.com/albums/i214/ ... 0_1677.flv
Thankfully the beer kept me from feeling the pain of a rash I got on my right knee. I really did not want to post that vid, but maybe it will show that even drinking and mini bikes still don't mix. :doh
Day 2
Woke up and decided to skip breakfast with the rest of the group. Plus my knee hurt like hell. So I took a slow paced non-alcoholic "Geared up" ride that morning around the town. I stayed fairly close to down town, so traffic was a nightmare. I decided to head back and came to find the rest had taken off for a more biker friendly route. When they got back, I begged and pleaded for my cousin to take me on some of that same route later on. Which he did since he had knowledge of the area. And i'm glad he did, cause there is nothing like this in KS anywhere.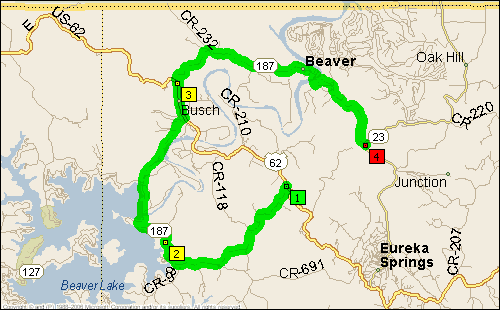 This ride was the best I have ever taken on my bike so far! We stopped for a few photo ops along the way.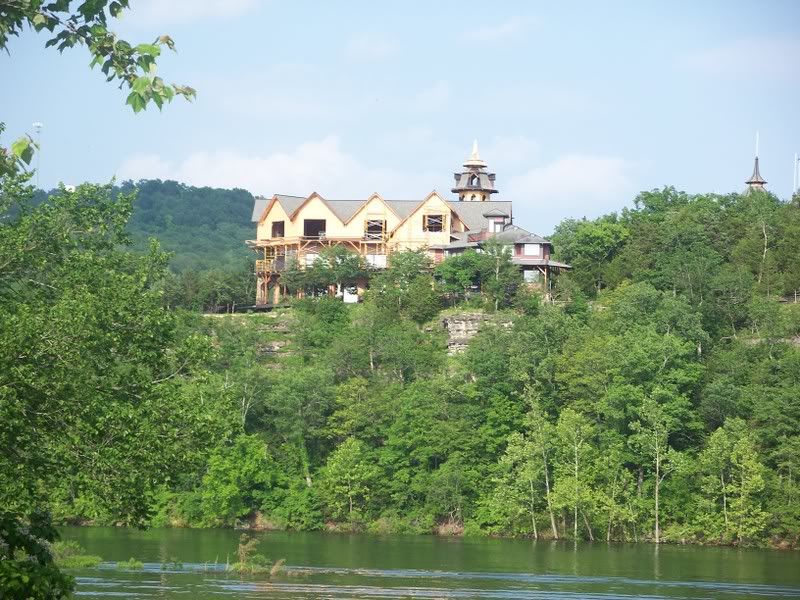 That is a house being built by a restaurant owner in town. So far they have been working on it for eight years. It's located on Beaver Lake.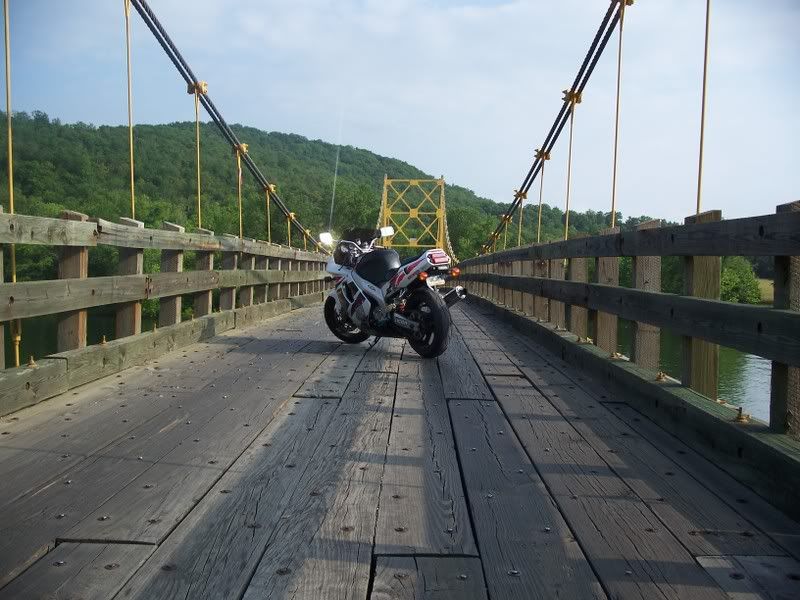 Cool wooden suspension bridge we crossed along the route. I had to stop and get that pic! :wink
I really had little time for any more pics. As most of it was spent riding or eating and drinking beer at night.
Day 3
We woke up early and checked out of the motel. Knee was still in pain, but I stuffed myself into my riding gear. On the way out of town we stopped at a little road side BBQ joint and had breakfast. It was a small dive called Guido's. Owned by a 70 something Italian mafioso looking fella. The guy was an old boxer from Vegas apparently. hmmm witness protection program much?? He also has an older lady working for him who used to be a lounge singer. She sings songs while you eat and hands out prizes if you can name the tune. I didn't win anything
, but kind of a cool place really!
we headed out of town on 62hw going north. AND I SO WISH I HAD MY DAMN HELMET CAMERA!! This was some of the best landscape I had ever seen. Not to mention the roads with nice sweepers and a few switch backs! It's probably not deals gap, but hey it's close.
So after a few hundred miles back to KC my butt, back, shoulders, and KNEE were all sore. But darn it all if it was not worth it!
_________________
Was my 96' YZF600
Milenko Dance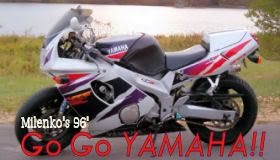 Click the pic for my lake ride video!