21st of April (Sat)
Click the link for more info.
http://www.spikestrikes.com/2007run.html
Come out and ride for a good cause.
Here is the thread from last year when I was there.
http://www.yzf600r.com/phpBB2/viewtopic.php?t=26408
I'll update with pics when I can.
_________________
Was my 96' YZF600
Milenko Dance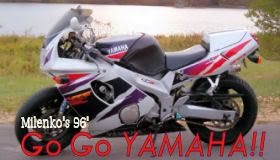 Click the pic for my lake ride video!