Nice, I can't even get the front end to come up more then a few inches (No ED Jokes please
) Let alone spin the tire at take off. Next season I might try clutching it up vs power on. Also loseing a few lbs might be a big + as well lol.
_________________
Was my 96' YZF600
Milenko Dance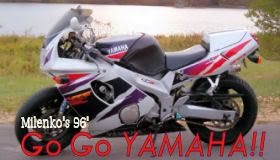 Click the pic for my lake ride video!