Don't know how many of you are around Kansas City or close enough to make it for this ride. It should be a blast though. Here is the link to the flyer.
http://www.teamxmx.com/kansascityridefl ... ksmall.jpg
It should be a good time. They are hopeing for 300-500 riders. Mainly SB's i beleive.
_________________
Was my 96' YZF600
Milenko Dance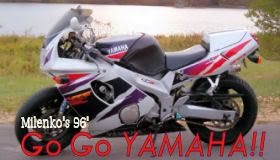 Click the pic for my lake ride video!