Here are a few pics from the ride. See if you can spot a Harley :p
Here is where we started: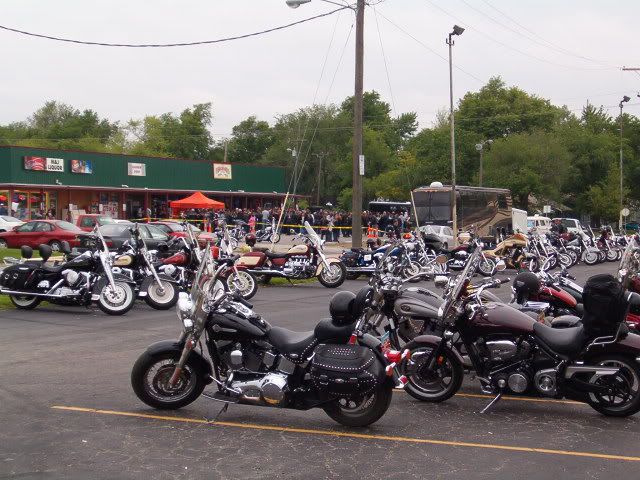 Heading out. One of the 5 other sport bike riders on this run.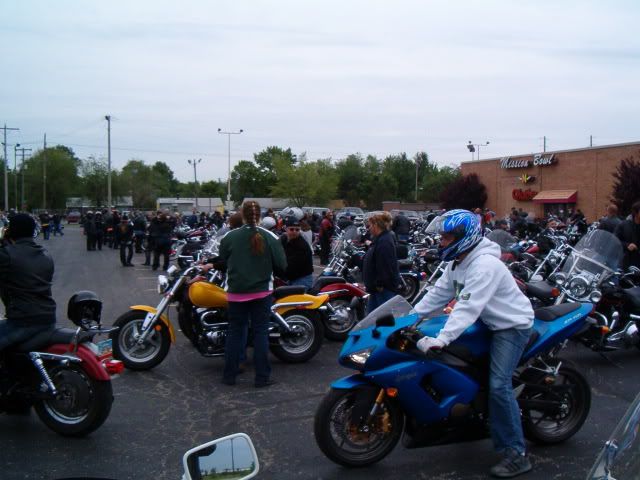 The YZF sticks out like a golf ball in a coal pile: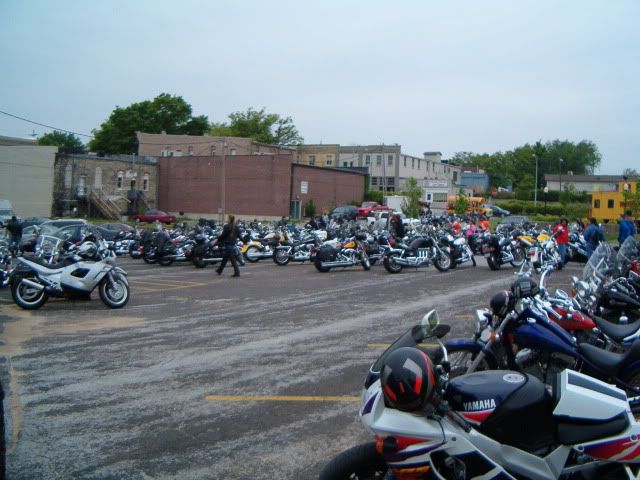 I think there was only about 300 or so bikes because of the weather this year . They did raise over 17k for the cancer fund though which was great!!
I did see one drunk dude drop his HD while trying to move it out of his parking spot... oops.
I'll post some of the other pics from the photographers when I get them.